Tears no longer shedded.
March 1, 2011
They sit quietly,
Their eyes searching.
Looking for their next victim.

The weakest stand out,
They cry, they shout.
Nobody glares,
Nobody seems to care.

I sit,
I watch.
He did nothing to offend,
He just didn't blend.

The popular laugh,
The by standers stand,
They do nothing on their behalf.

I didn't want to watch his pain,
That bully I wonder,
What was to gain?

He made him cry,
He made him feel like there wasn't any hope,
Like he could just die and nobody would care.

I did.
I was tired of his screams,
His cries of help,
Not one answered until now.

I stood,
My head held high.
Stop was my only word.
That bully dropped the nerd.
He glanced in shock,
I yelled at him,
And they all flocked.

That boy,
The small helpless boy,
Was grateful,
For just a simple stop.

He thanked me and walked away,
No worries about eating lunch the next day.
He could finally live without tears,
Among his fellow peers.

Stand up,
Don't be a by-stander.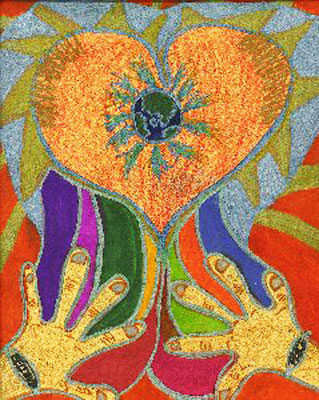 © Amanda P., Clermont, FL