Forever Here
February 26, 2011
Tonight I curled upon a soggy wooden bench,
sprayed with the mist of the world below,
to hear the soft clapping of the waves beneath the dock.

Above the serenity was a different kind of calm.
Specks of fiery amber dissolved amongst charcoal,
a sea of water colors, a painted canvas in the sky,
a melting pot of harmony.
A blending of earth and sea,
wind and fire.

The tender skin of the sea mimicked the sky.
It wore the same pattern.
the vibrancy of above reflected itself magnificently below.

I used to bring her here all the time,
on nights just like this.
She was here in a different way tonight, though.
Her heart bore those shades of amber,
her soul the glittering reflection
sprinkled along the water"s surface.

When i left tonight,
i left a piece of myself
still sitting upon that bench,
drifting in the sky,
and dancing along the waves.

I left without her,
but left with her
at the same time.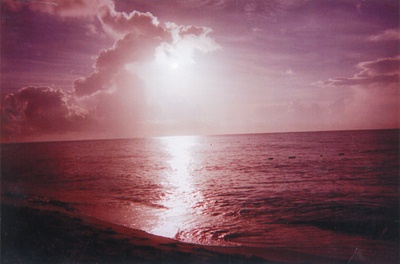 © Angela F., Bonham, TX