You're Bugging Me
February 26, 2011
I scurried across
the heated pavement
trying to avoid
your shadow,
but your two feet
were faster than
every one hundred
of mine.

You surrounded me
with your massive palms,
thinking I would be
dumb enough
to crawl onto your hand;

everything went
black,
so I coiled up
in a ball
until you lost interest.

I walked away from you
with ninety-nine legs—
(do you remember
poking me with that
stick?)—

but I will wait
until you lie
on the grass
to climb on your
mountainous head,
creep through your
forest of hair,
and bite you.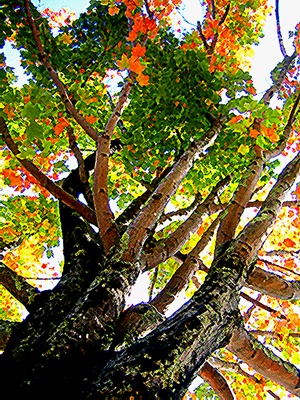 © Kathryn R., Shelby, NC