The Eternal Composition
February 25, 2011
As my hips slide onto the leather bench, my mind races and once again I am pulled under,
As my thoughts strangle me like a diminished chord.
And every time I reach out to you,
You withdraw, just like frail fingertips skimming the keys.
I have given up.
No. You gave up on me.
Unfortunately, my words will never
echo in your mind,
Like a harmonious sonata soaring in the air, sustained by the pedal.
But you crush me, stomping on the damper.
And once again the minor arpeggios
are your footsteps which penetrate my heart.
Like staccatos which nail me to the floor.
Indefinitely my melodies will remain inside, never to be resolved,
Because you are the evil composer who failed to believe in me.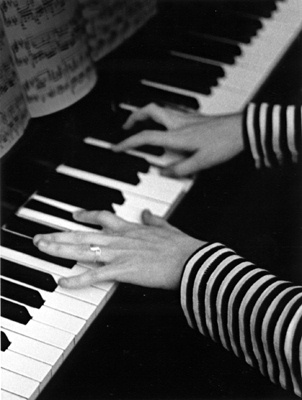 © Paulina A., Marblehead, MA