Fear of losing you
February 11, 2011
Want to know what my fear is? It's losing you
Yeah I know stupid huh?
Like why should I fear that? Oh that's right it's because I love you too much to let you go
I'll get over It one day but how long will that take?
Minutes? Hours? Days? Weeks? Months? Years?
I'm scared that you talk to other girls and hang out with other girls because in reality anything can happen
It makes me want to leave and get away from it all
I can't handle knowing that I think these that you're Possibly doing or not
These are my thoughts
My fears
Yes I get jealous, yes I get mad but mostly I get depressed and I cry..cry myself to sleep
Forcing myself to dream it all away
Why can't I let it go?
It's because you mean the world to me...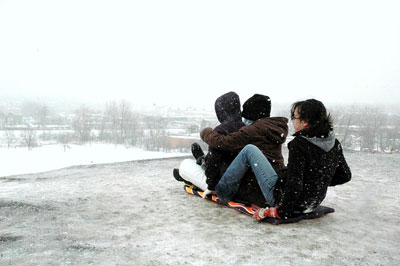 © Seita O., Palatine, IL