The Sky is God's Sketchbook
February 17, 2011
My God draws me pictures,
Way up in the sky.
He makes dragons and angels
Of clouds where they lie.
He is more talented
Than any artist on Earth.
He created the star
Over His son's great birth.
He draws newborns
Who grow wings
And soar in the skies.
He draws lions and camels.
He draws huge octopi.
He makes warriors
And doves.
He sculpts symbols
Of love.

He whets my imagination with
This wondrous sensation.
He makes me feel happy
Even when I'm not sad.
The images are beautiful.
The feeling is glad.

Next time you feel bored, depressed,or alone in any way,
Just look up at God's clouds
Because they're on display.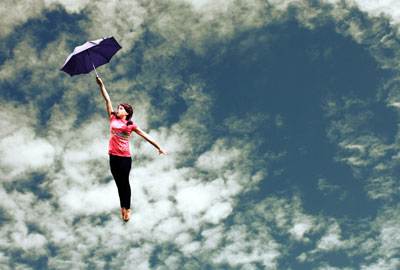 © Sandy H.