The Shelf
February 19, 2011
I was your perfect china doll,
Kept on your shelf only
Until you got too lonely,
And dropped me on the floor.

Look down at the pieces (of me)
Scattered on the ground;
Do you hear the sound
They make beneath your shoes?

New doll on the shelf,
But she's wearing a veil,
And I knew it would fail,
Because you didn't make her perfect.

She's banished to the shadows,
So I search for the glue,
And try to renew
My term spent on your shelf.

Something is wrong, so I look
Where I used to stand tall,
But on the shelf all
That I see is a mirror...

Wait, not a mirror,
But a doll it would seem,
Illuminated by a beam
Of light emitted by love.

Her perfection matches mine,
And somehow her face
Is able to erase
The ghost of the first doll, of me.

The spotlight of love
Has no room for two;
There's nothing more to do
Than lie, cracked, on the floor.

I never owned the shelf,
For her name is engraved in the wood...
I was only a stand-in until she could
Return to claim her place.

I'm no longer perfect, or even a doll -
The pieces of me crushed so fine
That it's hard to find the line
Where broken china ends and dust begins.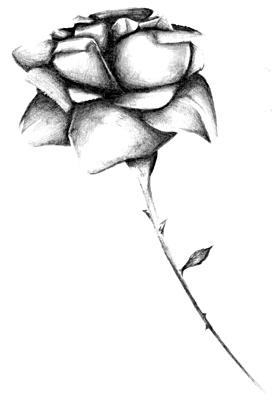 © Yisrawayl G., Philadelphia, PA