Blind and Dangerous
February 19, 2011
Love is blind
Love is dangerous
Love can kill you
It's almost killed me
A time or two
It can consume you
Heart and soul and brain
But when that love suddenly leaves
That's when it's the most dangerous.
Your heart beats slower
Your soul withers away
Your brain cries out.
You cry yourself to sleep
Night after night,
Dreaming of the one who took your heart.
You wake up, eyes full of tears
And a hole in your heart.
Every breath you take
Sends pain through your body
Your heart being the source.
But you manage to smile through it,
Laugh as though nothing's wrong.
No one suspects a thing
And you suffer in silence.
Because in the end,
You'll find your other half
And they'll be worth the hell and pain.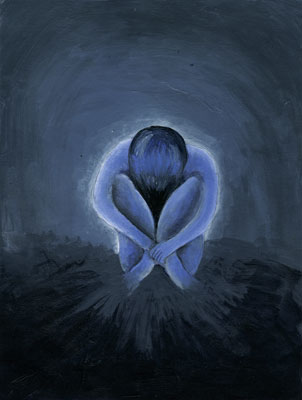 © Becky F., Sacramento, CA