Broken
February 17, 2011
Pretty Girl why did you do this?
Left me alone now I am clueless,
As to what to do, where should I go?
I am writing this poem to let you know,
That it's your brown eyes that I'm missing,
Your soft lips that I was kissing,
It's Valentines Day February 14, 2011,
Beautiful as an angel that descended from Heaven,
But it's amazing on what pretty girls can do,
Lead you on thinking that they loved you,
Had me thinking that love was "a piece of cake"
Now I question was it real or was it fake?
But you said that it was real,
Just scared that hurt was what you'd feel,
I am okay as I sit here thinking,
I feel so low how could I be sinking?
I promised myself that I wouldn't cry,
Put a tally on the board because that's a lie,
Grab a tissue I don't want tears to drop,
Pretty Girl, I don't want love to stop,
But it is sorrow that I am soaked in,
Because Pretty Girl, I am so broken.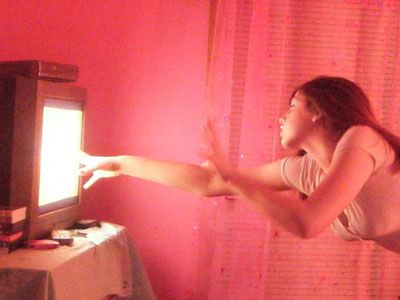 © Emily H., Marshall, MI