Wake Up
February 19, 2011
winter is here.
the snow is falling
and the trees are bare and defeated
no sun,just gloom
all is white and cold.

stray cats slosh in the mush
flowers trapped under the
solid earth.
colors forgotten,people are dejected

the rain comes,it thunders down
melts away the cold ,the silence
sprouts of green peek out from brown mud
trees awaken, vibrant and confident

the big golden sun elongates his fiery arms
warming the world,all is alive
birds ecstatic,the warmth so refreshing
grass wakes up, stretching towards the sky.
its spring again.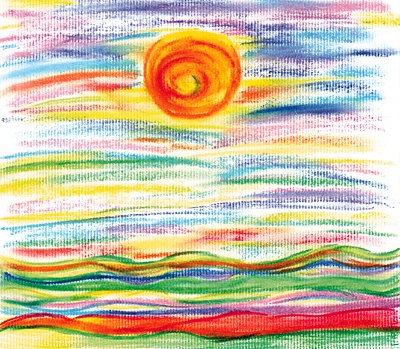 © Jennifer W., St. Albans, WV