Who I Am
February 23, 2011
I am the rainbow diamond,
Shining in my momma's skies.
In her eyes I shine like the rays of sun..
On which the day I was born.
A peanut butter brown child with a peaceful green soul.
I run with the leprechauns that take gold from the end of my rainbow.
I dance the dance my grandma Evelyn once taught me.
I sing the history of Chicago, Illinois.
I stand 5 feet, 3 inches of pure solitude.
I mark this world with my many colors.
I flow through the world like a rocky river carving the earth.
I am strong.
I am beautiful.
I am me.
I am Erica!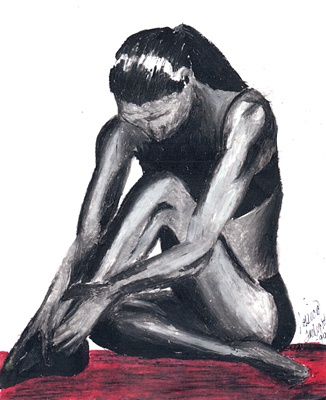 © Jessie Y., Ahwahnee, CA