My Night
February 19, 2011
Dark seductress known as night,
Full of secrets, full of fright,
Surrounding me, with that strange appeal,
Opening wounds that may never heal.
You unmask who is truly there,
Be it ugly, or be it fair.
You never lie, or deceive,
And, then you're gone because you must leave.
You cannot spend all your time with me,
Because there are others who must learn who to be,
But I forgive you, though it hurts me so,
Being so high, then dropped so low.
And, through the day I ever so weep,
Remembering the promise you asked me to keep,
To never reveal myself completely,
Because to do so, is to destroy who I am ever so neatly.
So, for now I shall remain in the shadows,
Hoping no one will hear my secrets rattle.
I will put on the mask that I have grown to hate,
Because I know of no other to imitate.
Although I know no one else will forgive,
I know my night will forever let me live,
As who I am, in a world so cruel,
Giving the liars permission to rule.
Now I will return to my life filled with sorrow,
Only to meet you again here tomorrow.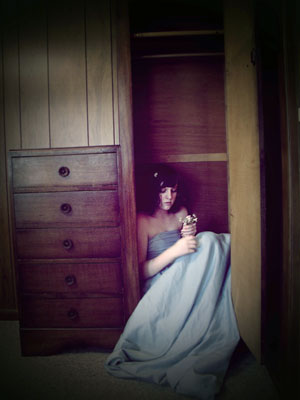 © London W., North Little Rock, AR