Baby, You Were The One
February 11, 2011
It's hard to be the one who had to make the wrong choice,
To lie awake in the dead of night and not hear your voice.
While everyone's trying to figure out what made things go wrong,
Cause, baby, no matter how much we hide it, together we belong.
I pretend to smile, and laugh and joke, but it's all plainly fake-
One day all the make-up's gonna fail to hide the nights I've lied awake.
There's no telling what could happen to my heart now that you're not here;
There's no telling how far I might be dragged away by my fear.
The ones you washed away along with the hole in this little heart of mine:
I would call you back in my arms, if my whispers could go back in time.
Do I ever cross your mind? Baby, will you let me bleed and burn?
You promised me you'll heal my pain- so, I'll wait till you return.
The memory of your kiss and touch are being swept away, faltered into dust;
My belief in love is fading away, and my faith in hope and trust.
I don't expect you to come back; it's a battle, and you've won-
I know I can never find love again, cause baby you were the one.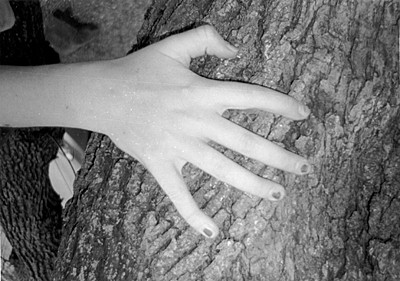 © Abbey O., Marblehead, MA