Ego Tripping Poem (Adapted from Maya Angelous Ego Trippping)
February 22, 2011
I was born a star!
I can act so well, that I could create a whole different world and, nobody would know.
I will be the next Sandra Bullock!

I am such a good ice skater.
If it got cold and froze all the water in the Amazon, I could skate across the whole Amazon river.
In just under 10 minutes!

I am a world champion ice cream eater.
You give me a banana split and I just laugh.
I was hoping for a bowl of ice cream the size of Mexico.
I can out eat you any day.

I play basketball so well, the only reason im not in the NBA is because I would make all the other players look bad.
Also if I were in the NBA there would be no room for all of my awards to fit in the hall of fame.
I could shoot a basket that has been placed on the top of the Sphinx.

I am SPECTACULAR!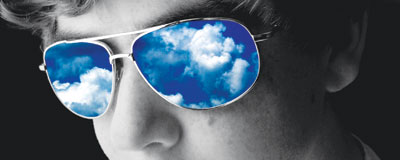 © Joseph B., Mesquite, TX