Holy Palmer's Kiss
February 22, 2011
I wonder if there is a hand like mine.
A stained, aching hand that pops and creaks with each gesture.
I wonder if there is an arm with muscles pulled taught; tendons bulging as it strains outward.
Out towards the light.
Fingers grasping at air and smoke. The smoke of incense that curls around stone legs.
I wonder if there is hand that just wants to say hello.  
Say hello the Tarzan way, like me. I am just a pilgrim. Praying for a kiss.
"For saints have hands that pilgrim's hands do touch, and palm to palm is holy palmers kiss"
Be it by way of hand or lips.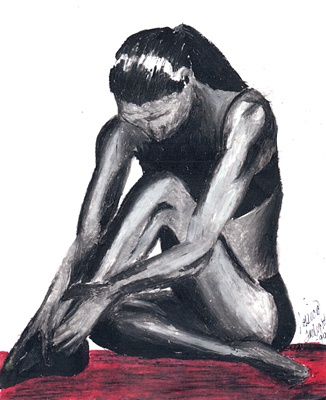 © Jessie Y., Ahwahnee, CA