The Babbling Brook
February 22, 2011
Come down to the brook, brook, brook.
Come down and have a look, look, look.
If you want, you can bring a book, book, book,
To spin a tale on your way.

Listen to the brook as it trips, trips, trips
Over the stones that it hits, hits, hits.
Enjoy your time as you sit, sit, sit
Next to the babbling brook.

Watch every bird and bee
Fly on by cheerfully.
As cars zoom by,
We'll put that out of our mind
To enjoy the lovely day.

The bare tree looks so tall
In the season of Fall.
But, oh, the wonder of things
During a beautiful Spring.

The green grass starts to grow, grow, grow.
The sun melts away the snow, snow snow,
Revealing the things we can know, know, know,
If we just looked around.

Let's find a way, way, way to
Forget of clouds so gray, gray, gray.
Let's go out and stay all day
By the babbling brook.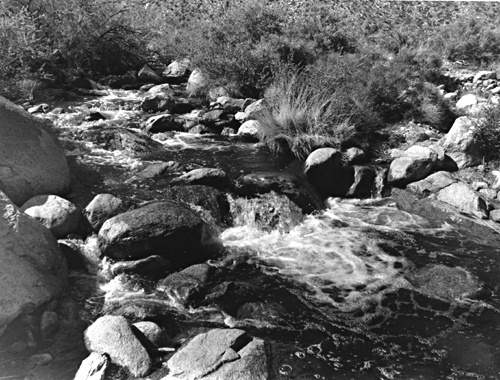 © Becky S., Stony Brook, NY