I Am From
March 4, 2011
I am from a majestic land of green grass and exciting swing sets, a white house next to a magical patch of trees where anything can happen.

I am from carrying around a thousand binkies, and toddling around poking strangers with my small finger and screaming BOOP and walking away like it had never happened. From believing my brothers name was actually "Brudder" and calling him that for a long time.

I am from catching small magic balls of light in a jam jar. From long summer nights under the gleaming unexplored stars. From looking for fun and adventure under every rock, and finding it wherever I turned.

I am from the soft, elegant petals of our cherry tree, from the twisting and turning branches, and array of beautiful colors from pink to red. I am from the spraying of the hose, and wars of the super-soaker kind.

I am from laughter, and friends, some our relationships tangled and unsure, others still stand strong.

I am from being forced to try and ski, and refusing when my skin got clipped in my helmet snap. From pure hatred of babysitters, and constantly hiding in the closet with the jar of frosting in my hand.

I am from pigtails and overalls. From making blanket forts and cooking cakes and macaroni in my easy bake oven. From taking all of the newly bought groceries and arranging them in a circle so I could lie inside.

I am from warm summer sand under your toes, the crunching shells under your sore heels. From aloe and sunburns, from the cries of gulls from lifeguard stands, towering and strong, and the ocean itself, endless, and full of ancient wisdom.

I am also from the crisp snap of twigs and leaves under my feet, from jumping in colorful piles, and then having to hurriedly rake them back up for another go.

I am from the feeling of icy snow falling on my expecting tongue. From dogging balls of ice being hurtled at my head. From mittens and snowmen, and fires lit to warm numb toes and rosy cheeks.

I am from the warm and nurturing feelings and sweet tastes of candy at Grammy's house. From the commotion of a large and loud family.

I am from watching The Brave Little Toaster Goes to Mars, or A Bugs life at least twice a day, always wondering if this time it would end differently. From how many episodes of Dragon Tales until we are there?

I am from being told who I look just like, then having no idea who was telling me that. From collections of stuffed animals, and episodes of Rugrats.

I am from scraped hands and knees, from ideas and plans, some abandoned, some forgotten, few finished.

I am from the waves of the sea, steady and strong, never missing a beat. From the salty breeze that flows through your hair, through your fingers, through your soul.

I am from memorizing the storybook my mom would read me at age 3, and trying to convince everyone I could actually read it. From endless searches for blankie and teddy, who without, I would never have been able to sleep.

I am from trying to forget my worries and doing something crazy, from walks with no destination, from dreams of adventure, from living with my head in the clouds.

I am from my boat the Bobalong, from the cool water that splashes your face and body as you dive deeper, deeper, from the speed and freedom you feel as you zip over the ocean waves.

I am from the sound of a freshly cracked can of coke, from the carefree laughter of friends, and the warm embraces of family.

I am from a mother who is not only a parent, but also my best friend. A father who is always there to pick me up when I fall, dust me off, and give me the courage to continue.

I am from Shamrocks. From Irish accents, and memories of warm laughter, the strong arms of grandparents holding me close.

I am from a dog of wet kisses, dumb admiration, but also smart ways about him. A dog of understanding looks, always waking you up on time, and knowing when something's wrong.

I am from swim Team practices and meets, tiring, never ending, but always rewarding. From goggle's and swim caps, dives and splashes. From oh my god I hope I got a better time, or who hit the touch pad first?!

I am from friendships, not one is easy. Some are lost, like happy memories that have somehow slipped away, some stay on, some still forming, but all are never ending struggles of love, they all have hints of darkness, but are illuminated by flames of joy.

I am from simply desiring to be happy, but not always knowing how to be, from inner struggles and thoughts. From moments of Oh crap. And moments of oh ya! No one is ever perfect; we are always swaying on the point of a dagger, one moment on top of the world, the next hitting the bottom of the hard ground. We never stay in one place.

I am from wonder. Wondering about the future, the past, the present. Wondering about the truth, love, and happiness. Wondering about myself. Wondering about what's beyond. From a land of what if this and what if that.

I am from trying to make each moment a happy one. From being stubborn, and giving love and trust wherever I can. From trying to crack a joke and feel free. I am from trying to surround myself with the right people, and say the right thing at the right moment. I am from trying to discover who I truly am and still not knowing yet.

I am from the Happy little moments that make life worth living, like good friends. They are subtle, but fill you with joy, and are not easily forgotten.

I am from life. I am from me.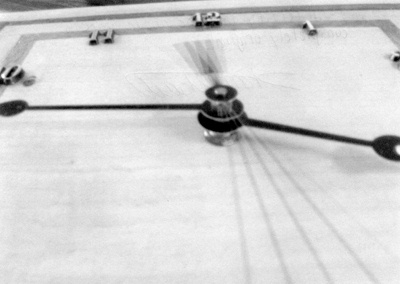 © Michael H., Milford, CT