Denesha Hargrove's African American Literature
February 18, 2011
Martin Luther King fought for freedom Battled so much a racist bullet freed him Etheridge Knight you left my heart bleeding Maya Angelou you were the key to my bird cage Claude McKay taught me if i must die that it would be my way.

Phyllis Wheatly told me about being Brought to America. Booker T. Walked And talked about coming Up from slavery stopping the from hurting me Paul Lawrence Dunbar wrote about They Who Soar,and evening the score.

let's stop all the screaming, and shooting crips vs bloods, burning and looting let's quit it all the black on black crime And go back to loving , and having good times James Weldon Johnson wrote about his city told us to Lift every voice and Sing.

Show the world all our faults ain't our blame. Nora Zeale Hurston she said too, do you know how it feels to be colored you? And who was that man, that was almost a man ask Richard Wright then....you might understand.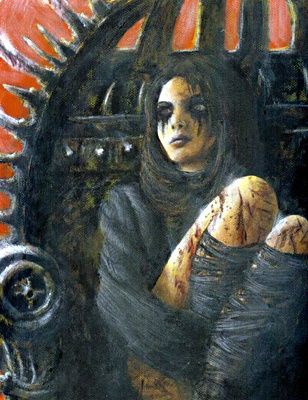 © Veronica N., Kenora, ON, Canada