Confession
February 18, 2011
Here I'm, back to see you of at last
but I know that, It is too late.
I can see you sleeping in the cold
though the tomb hides you within.

I've with me a bunch of roses.
Wasn't they your favourite?
You've scolded me once, don't you remember?
for throwing away some red roses.

Tears are falling on the tombstone.
Can you see it? Can you feel it?
I long for those soft palms
to wipe off my tears as you did in the past.

Having nothing this morning
my stomach complains, something never happened before.
Wetting my lips at the thought of food,
you often pushed into my mouth, I stood.

For all these years of hurry
I ate, I drank, I slept with worry.
Running everywhere at anytime for money,
hardly did I realize you, waiting for me.

Searching for pleasant faces, I wandered
forgetting thy angelic face.
Nowthat I am back to see it for myself,
the destiny has taken it away from me.

Forgetting the taste of breast milk
a sin, which can never be forgiven.
Only if I could be an embryo
to be born once again as a son.

Thus standing alone in the graveyard
I feel my heart sinking.
Left for me is only a few words of confession.
Mother ! Do forgive me !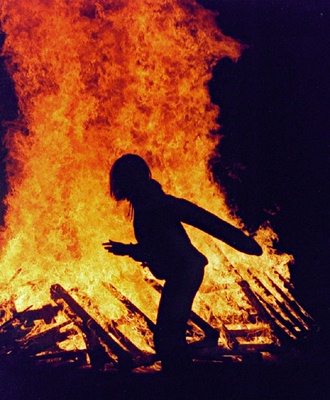 © Hali S., Robinson, IL