First time
February 11, 2011
For the first time in my life I know what being alone feels like ..
For the first time me saying no one is there is exactly how I feel .
For the first time crying tears and surrendering unto the lord doesn't help.
Well at least it feels that way .

My thoughts aren't as apparent as they should be and
I feel this breath in my throat that I'd love to exhale but I can't because I'm stuck
between last year and a second ago .
I feel like I've been bitten deep into my internal insides and chewed and although it isn't apparent externally I feel the damage with each step , each breath .
The feeling isn't personal well actually it is .
It's closer than close more personal than your imagination would let you
feel, think, touch .
Life is the cause and for the first time I'm unsure of how that makes me feel.

What it makes me think .
I am alone and for the first of 15 years I don't know whether it matters or not.
My friends went from princesses to tricked out "tutes".
I don't know if that makes me wanna cry or give them kahuts because they've finally grasped a piece of the life they thought they wanted to love .
The one society and our corrupted social life paint to be the perfect life when actually
it's worthless ,but because it multiplies the number of hands they shake and the
smiles they see it doesn't matter .
Something as valuable as sharing your triangular jar of cookies with 10 different rookies give you the umph to smile and make you feel worthy.
Worthy of praise from numerous frenimies who cares more about the leak in the roof they hate to see than you and the fact that your infested or even given possessions to the wrong ..

Seems right because everyone else thinks so .
It makes me wanna look at me differently every time I encounteer you or one of your so alike twins who've let life do the same to them
But now that I've witnessed this I see that I'm more than sure of a list of
things that I should be and i guess you or your world just doesn't seem to be one
of the things that no longer deserves to be apart of me .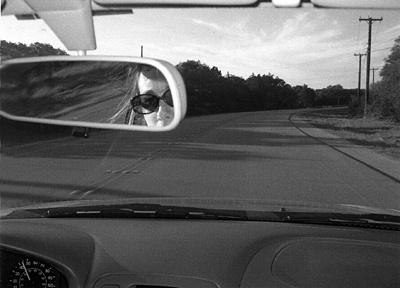 © Roxanne D., San Antonio, TX