to: Idealist
February 16, 2011
oh, drifter,
you wrapped me in your blankets,
just to have me,
in a porcelain way.
you were
a quick flicker,
a fixture
in the stars I would have never seen

(lights dim, eyes, a glossy haze
smoke as thin as air, barely there)
such a quick tempo, nostrils flare
and
such a sudden halt. green
to red,
but I'm still
dizzy in yellow, and
my heart won't slow.

oh drifter,
you drift like me in this open sea.
what a life we lead,
wanting nothing but to be.
I think in swallowed time
you could have been
a part of me.

In slow winter,
the wind biting through us,
fragmented hours and
missing minutes in our memories,
we open our hands, finally,
and let the wind rip through.
we won't remember what
we were next week


and why should we?
how could we? I knew
as well as you
that it was just a good idea,
that when your fingers
can't quite grasp a dream
it has a golden gleam,
and when you finally feel it,
have it, know it,
it's just as good
as anything.

on your bed,
we drifted like otters
floating with all the time
in the water.
your little ceiling
just as good as the sky,
your hands just as cool as
the night
and my smile alight
with a windy future that
we dreamed away.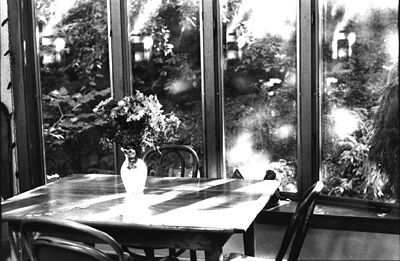 © Bree C., Marblehead, MA