Roads
February 9, 2011
Possibilities.
Endless everlasting roads that stretch and stretch into infinity.
And infinite time.....
I can see no end; I can barely see a beginning.

But,
I can see people who see the end.
Scared people, who can see that time...
Is not infinite.
That chances can be missed and muddled,
Confused in this mess that is life.

Oh there are paths,
Great paths,
Leading up mountains to beauty and success.
All these paths with possibilities,
But,

That's just it. Possibilities.

No stability, no security, no guarantees at all.
The forest is thick, and it's easy to get lost,
Among the branches and brambles,
As I squint down the darkening tunnels.
Some lead to the ocean,
But some do not.
And how do you find out,
But to run along, through the days, months years,
Through your life till its gone,
Till you reach the end
Of infinity.

And what if?
What if it was the wrong trail?
And now the expectations are unfulfilled.
What if you don't end up anywhere?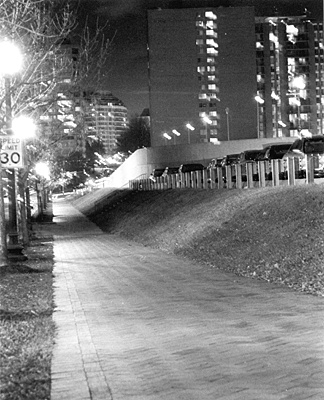 © Alicia S., Bethesda, MD