Untitled
January 27, 2011
I'm lost on you.
Something started missing.
What I couldn't find….
Was a way to bridge the distance.
In your eyes all I see is emptiness,
Inside you're so far away.
I want you to stay here with me but what else can I say..?
If you can't see how hurt I am because you're somewhere I can't find,
Then maybe I should disappear,
And quit wasting all of my time.
You can't just keep me holding on,
It isn't fair to me.
Why should I just stick around if I'm something you don't see?
If I ever meant that much to you then you'd make the effort now.
But the glassiness glazing your eyes tells me you don't care to try it out.
So what am I if I'm not anything, but I'm nothing anymore either?
I don't feel like I matter to you,
I feel as though you hate me.
So I'm giving all of the feelings back,
I'm finished being wasted.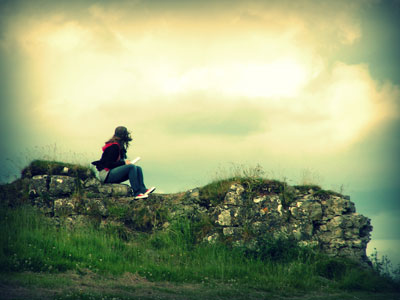 © Caroline C., Coronado, CA