Blank
January 27, 2011
I look around me, all I see is white, blank walls.
There is no noise. It is just silent.
My mind is filled with confusion.
I don't know what has become of me.

I walk into the doors, one step at a time.
I am half asleep, I can barely walk straight.
Just another day, trying to impress the rest.
But why? They are just followers. Everyone of them.

Here I am again in the same classroom, same teachers, same kids.
It is the same everyday. I can barely keep my eyes open.
I zone out, I imagine all the things that could be.
Will they ever become a part of my reality? Doubt it, but it lets me escape. Well, at least for a little while.

Let's me escape from all the drama, all the stereotypes.
I'm not that kind of fake, follower. I'm real, and I know that.
But do I get judged for being me? All the time.
So I hide in my shell, just waiting for that last bell to ring, so I can become myself again.

"Bing!" … A sign of relief flushes through my body.
I swiftly walk through the halls. I can see the opening.
I am almost there, I am almost to my freedom.
I'm finally out.

I sit on the bus, my headphones blaring.
I look out the window, my mind going through everything I see.
Everything has a different story to me.
Everything has their own little world.

I sit and scribble out this poem, I don't know what to write anymore.
I can hear the scratches of the pencil going across the paper. The silence of crickets chirping in my mind.
Back and forth, back and forth. This echoes through my head a couple of times. Then I stop.
My mind goes blank, just like the walls that are surrounding me.
It all is zapped back to reality now.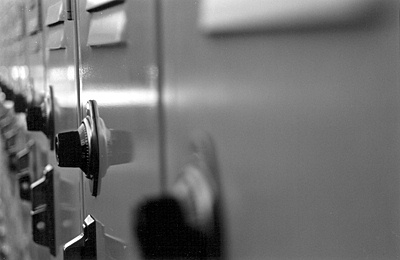 © Cassandra Z., Sunnyvale, CA