Coal is falling from the sky
January 27, 2011
It suddenly started raining black drops,
Which fell gracefully from the sky.
It was a pretty clear sunset, although;
They should came from somewhere else, perhaps.

One of them finally reached my forehead,
And with a soft stream of wind, fell into my hand.
It was light, thin, and quite fragile;
It was a perfect piece of coal.

Hundreds of them were falling over us,
And represented an almost accurate winter snowfall,
But those are white snowfalls that bring us joy,
And this one brought us nothing but a peaceful sorrow.

"So where did this came from?" we would constantly ask,
Not considering for a second that it's nothing but our fault.
And as hard as it appears to believe, it is true:
We gave birth to or tragic ending.

And that very moment was a proof of it:
Our world breaks down by our own hands,
Been skepticism the responsible,
Even more than smoke and fire.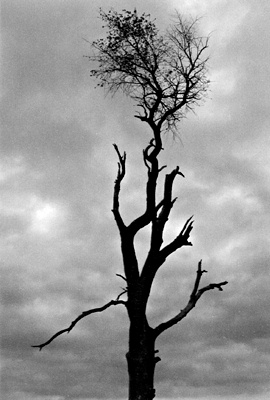 © Cassie H., Carmi, IL