Being The Best
February 14, 2011
You always try to be the best,
you have "winner" written across your chest.
you make good grades & always win first place,
but somehow, inside, you feel an empty space.
something is missing, or something is wrong,
you just don't know that it's been going on for so long.
you have all your friends, you get all the guys,
but you feel like your fame is living on lies.
it's eating you up, this empty feeling,
and you daydream all day, staring at the ceiling.
you regret most of the things you've done,
and you never feel like you've actually won.
you feel like your friends don't like you for you,
they just want to feel "popular" too.
you never eat at lunch, so you can stay thin,
because people are always expecting you to win.
you feel like you're being used everyday,
and sometimes feel like just running away.
your friends always tease the "loners" at school,
but it makes you feel bad, and more like a fool.
i pass you in the hallways and you always look sad,
and, for you i must say, i feel very bad.
actually, I'd have to admit, I'm thankful too,
not to be rude but I'm glad I'm not you!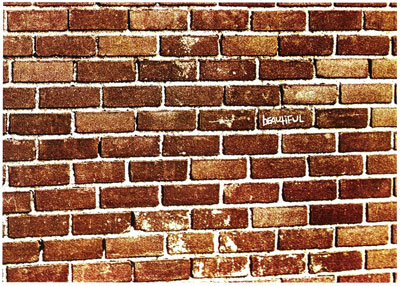 © Michelle M., Plainview, NY