Season's Dreams
February 14, 2011
You wanna take it easy.
"Slow down", you say,
"I don't like the place we're in."
And I look at you?
and all I can say is
"Damn."

I guess things really are falling apart
if you can look me in the eye
and lie,
I know you better.
I can see it,
written in autumn sky
and hot July,
it's you and I.

Maybe the seasons changed,
and made us seem insane so now
we don't see the rain,
but only feel the pain,
I am a dreamer.

I dream of the day
when you don't reach your arms so desperately,
stretching, grasping, searching wildly
for ephemeral grit and evanescent rectitude
to justify your bumbling uncertainty,
yes, I dream of finding a world
where the only things that exist
are you, me, and the truth.

But I think I spend too much time day-dreamin',
I open my eyes and you're still leaving,
everything happens without reason,
seasons change and bear strange fruit
while love remains and takes its root.

But never mind it,
I'll let go.
Savage things and hot springs,
I'll feel better in the evening,
and though I cannot dream,
I will miss this feeling.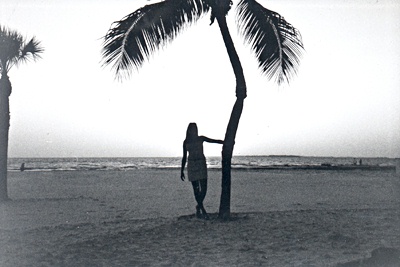 © Kim B., Marblehead, MA