dream boy
February 14, 2011
I've had pain,
Hurt,
And loss,
But I hear you have too.
You've had it rough,
I can tell.
We are alike,
In many ways.
Two problems,
You haven't met me,
I haven't met you.
I see you,
Feel that i know you.
You look at me,
Nope,
Past me,
Right through me.
I've never been this way,
Boys are just friends.
It is/was this way because,
Who wants me?
I have too many problems,
And i share them with whomever will listen.
Some guys listen to the short version,
A few the longer version,
None the whole story.
Then they turn around,
Walk away,
Run.
Soon they come back,
Just friends.
they're all different,
Yet the same.
You?
you're just different.
I see how you listen to your friends.
Can I be one?
I see how you laugh so easily.
Can I join?
How you talk of your exs.
Can I be your last?
You do so like no other.
I know I'm not the prettiest,
Maybe not the hottest,
The funniest.
But I can listen.
I can talk and
Laugh.
I'm not always depressed,
Just always alone.
The way I just want to talk to you,
See you smile,
Make you laugh,
It is crazy.
Then again,
So is life.
I don't know what is wrong with me,
Or is it the only "normal" thing that has happened?
Usually, I can go up to a guy,
Start talking,
Done.
But not you.
You are different.
I don't know how,
But you are.
For the first time,
first time in a long time,
I feel shy,
But here i am.
I'm here to chat,
To listen,
Be friends and some day,
Just maybe,
Something more.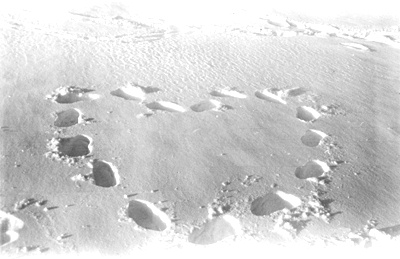 © Kim B., Marblehead, MA