Feel for you
February 9, 2011
Do you think you can just get away?
It's over, I'm done.
I shed tears hoping you wouldn't leave my sight,
And you left me again for your knight.

I hope he is good and takes your breath away,
Just remember I gave you everything I had.
You didn't even stop to think that if I might,
Or so I say, I actually did lose my sleep every night.

Immature, am I? Maybe, but who's to say?
The difference between us is that I will overcome my flaws.
But you will continue to run into that fight,
And you will eventually realize that I was right.

Because of you I have changed some of my views
The saying "What doesn't kill you makes you stronger " was not written for you.
In my sublime world everything is going to be alright,
But in your case, what didn't kill you has now crippled you for the rest of your life.

It's sad, I know, the way I feel.
The only way I can put my feeling into words is to say I Hate you.
It's a strong word, I know, I would tell you to burn,
But you're in atheist so that would just fail.

As we're on that note lets discuss what you believe.
Because you cannot touch it, it mustn't be real.
But how can you so foolishly think that you are true,
Think about all the speechless lies you put me through.

I knew you too well to know you never cared.
You led me along as a puppet, so you can run to your heir.
You kissed me on the cheek and bid you never leave,
But I was too clever to fall into your scheme. So I hate you, I hope I'm in your dreams.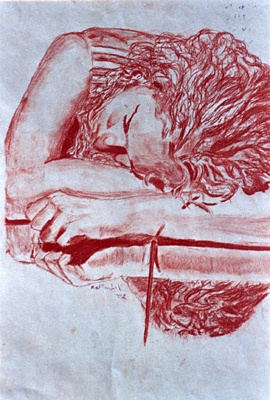 © Mark S., Kannapolis, NC