ALone
February 9, 2011
Alone.

Suddenly,
Death is knocking at your door
Its claws scrape down the wood,
You feel a chill creep through your bones
The room is instantly as cold as ice
You know the end is near.

Crash!
The door tumbles down to your feet
You look up, and see a cloak of black
Below, the shadow crawls closer to you
You close your eyes to evade the pain
A peculiar last choice of words, "I'm Sorry"





Dead
I arrive to find the door unhinged
Trepidation flows through my nerves
I follow a trail of sadness upstairs
I know something awful has come
Your body is like a canvas, painted on the floor

Vacant
Eyes staring up at me
I touch your pale face
It's as cold as the snow
Your veins are dryer than a desert
I lose control, you've left me

Alone
I have nowhere to go
Now I'm aimlessly wandering
No path in sight, just a trail of tears
I've never felt so lost or hopeless
The shadows sneak in the bliss of silence
Gone, forever.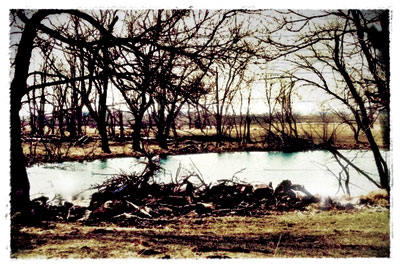 © Chelsea G., Farmington, MN