Going Super Nova
February 7, 2011
Look at the sky, I am the
cloud turned grey on horizons,
ash-burnt by the sun's fire.
The light burns out, flame pinched
by the cold fingers of night.
Moon? The man up there does not smile.
My broken life will not deserve
such a star-white blessing,
just as the Prince will not bestow
on me his true-love kiss of death.
Or is it life I really need?
A backwards cycle; what came first?
Maybe the stars shone before
the fire of daylight blinded them,
forcing them to live in darkness.
Am I a star? Forever present, rarely seen,
only when in a group of importance.
Orion's Belt is only seen because
of the whole formation of a warrior.
A soldier. Forced to fight to
stay alive in a war I cannot win.
The storms of dust and ash
enshroud me, clouds turned grey
on a burning horizon.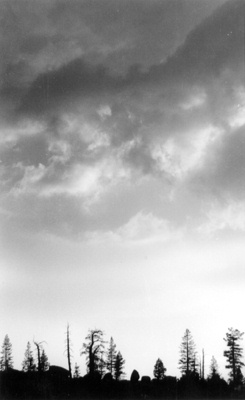 © Steve S., Marblehead, MA