Evening Silhouette
January 27, 2011
The waves crash against the rocks as the sun sinks
Below the trees in the distance.
The wind rustles through the leaves on the branches,
Carrying the echo of the waves with it.

The shadow of the moonlight
Welcomes a magnificent and peaceful summer evening.
The sky slowly turns
From the day's light blue color,
To a layered arrangement
Of pale pink, purple, and green,
Darkening into the night time navy blue.

The islands in the distance
are nothing but grey silhouettes
outlining the horizon.
As sun sinks deeper in the trees
the silhouettes of the islands
become nothing but shadows in the distance just waiting to disappear.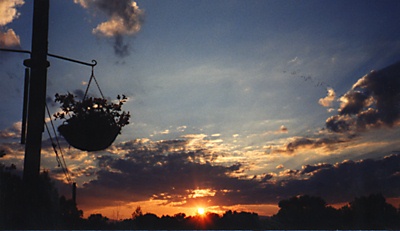 © Christy S., Germantown, NY