marks
February 7, 2011
i remember walking out,
just like any other day.
i remember you looked at me and we talked like any other day.
i remember lifting my hand to give you a high five for getting straight A's.
such a proud sister i was.
then your face was filled with fear.

i was so confused on why your eyes filled up with tears.
Then i realized you had found my hidden secret.
my feelings.
my heart.


all in those marks
that were carefully placed on my
wrist one at a time.
each having a different meaning.

some were deeper than others,
all put behind them were meaning.

some people just don't understand it but its a way of expressing you need someone to be there without saying any words.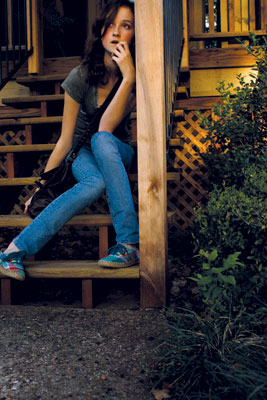 © Alissa H., Double Oak, TX