Watching Me
February 13, 2011
The stage was dark that night
Though lights did light our way
The audience seemed cold that night
Though they laughed their souls away
I missed you there
Way out there
Waited for your voice.
I didn't hear it
Of course I didn't
But it was nice to think I would.
To hear you clap one more time
To hear your cheers again.
I didn't see you when I greeted
All those who had been in the chairs
I didn't hear you congratulate me
When I drove home.
I missed you when I walked out again
And certainly you did too
For if you had seen the tears on my cheeks
They might have been wiped off.
So surely I just missed you
You weren't truly gone.
Although it be a fair, fair lie
I know it as well as done.
For I know why I didn't see you
As well as any sane child
But none the less
I'll miss you
Be sick to my soul.
For death is only the first passage
And we may not meet again
I'll be on stage
You in the clouds
No, we may not meet again
But none the less
It's nice to pretend.
Pretend that somehow, you're
Watching me.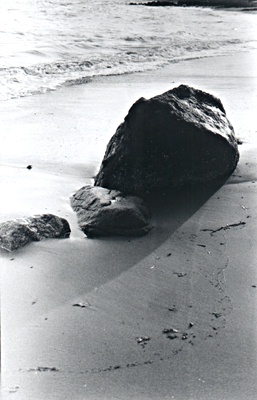 © Alexa R., Marblehead , MA