Not Just Another February 14th
February 12, 2011
The alarm rang and it's time for your sleep.
You close your eyes and your mind replays that perfect dream again like it does every night.
You imagine yourself as Cinderella in that beautiful gown dancing with your Prince Charming.
You rest your head against his shoulder and he hugs you even tighter.
You gaze into his eyes as he leans in for a kiss and all you could feel was your heart pounding madly in your chest.
He smiles and you couldn't resist that perfect smile and take that kiss.
He says, "I love you" and surprises you with a dozen of roses, your favourite chocolates, and a teddy bear along with a card saying "Happy Valentine's Day."
You read the card and your eyes sting with tears as he tells you how much he loves you and how much you mean to him.
You say, "I love you" back to him and hug him because you're so happy that you're able to spend this day with your special someone.
The clock struck 10 in the morning and Cinderella and her Prince Charming vanished.
You open your eyes and sigh as reality sinks in and you realize that once again, it was just a dream.
Well, time to go buy yourself some flowers and a box of chocolates.
Maybe you'll even stop by the coffee shop for a cup of coffee hoping that a cute guy will come to cheer you up like in those romantic movies.
Maybe, just maybe, today won't be just another Valentine's Day.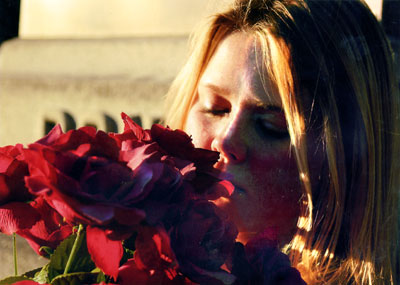 © Jon G., Bethesda, MD