Toy soldiers!
February 3, 2011
Premature lives snatched in a blink of an eye.
But no one seems to notice their absence-no one to cry.
Forced ripe soldiers thrown into the cold unknown.
Not taught to love but to fight-they're made of stone.

They've learned to make due with what they were given-"pioneers."
They were once told they were loved then why isn't anyone making this clear?
No one's ever taught them right from wrong.
To them killing is another game-They'll play along!

What happens to the other little eyes watching do they follow this trend?
What is to become of this game of catch and kill will it ever end?
What were supposed to be toys are now replaced with guns.
They've been taught to fear fear- the coward being the one that runs.

This act is inhumane it should happen to anyone not from any race or culture!
What was that old saying again ….oh yeah aren't children the future?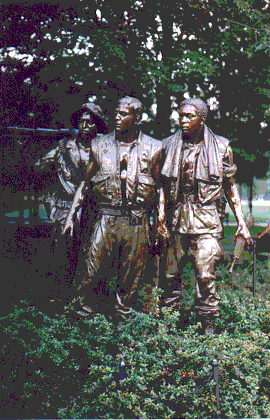 © Joe B., Phoenix, AZ