Midnight Storyteller
February 4, 2011
I'll whisper a story that nobody knows
If you keep me from a light that glows.
The midnight storyteller is the only to share
But if you speak of me, I'll kill without care.

A midnight storyteller tells no lie
Yet only comes out with the pitch black sky.
I deal in trades called false yet true
And tell my stories unto you.

Only when the clock strikes twelve
Back into the night I delve.
To greet those at my hidden den
And tell a secret story over again.

As the clock strikes for the revealing dawn
The traces of my otherworldly tale will be gone.
Meet me again as midnight strikes
There I'll spin my fairytale nights.

The witching hour is not mine nor even yours
To see a witch find the forbidding shores.
Instead I rule the midnight hour that stops all time
As you enter my grove, hear a story of mine.

Expect nothing to receive everything I have to give
I guarantee my stories will change the life you live.
This is the law that I abide, to live in the darkness at midnight.
So when the morning comes shining bright, I say to all good night.

Friends are welcome to my grove
Only bringing a single heather clove.
The spice will keep you safe at night,
As you listen to my tales at midnight.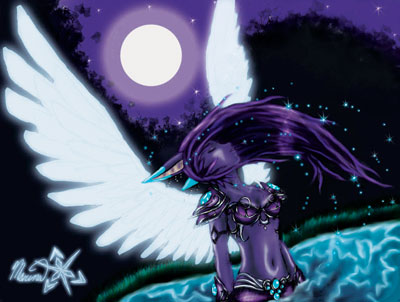 © Kelly K., Fort Collins, CO