Red Shoes
February 5, 2011
Kicked off my red shoes,
Left them on the floor.
Kicked off my red shoes,
The one's you admire.
I hate staring at red shoes,
So I kick them to the wall
Kicked them so hard
I almost kicked your red heart.
So hard it might have landed on your pink tongue.
I know what you would have done.
Oh, I know you so well.
You would have reached in and handed it to me,
Right out of your mouth.
Knowing me, I would have grinned ear to ear
Just like the old days.
Remember?
Of course you do.
The days of pebble beaches
And wine on Wednesdays.
The days of incessant apologies and sullen sundays.
Remembering makes your nose wrinkle
And your eyebrows cave in.
Oh, I know you all too well.
Forcing my lips into a half-hearted smile,
I remember my red shoes,
Still lying in the corner.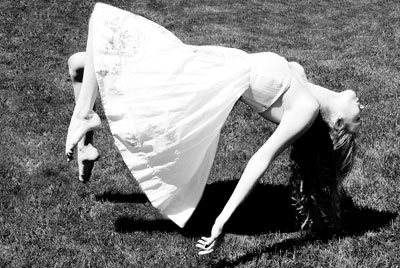 © Darcy D., Sonoma, CA