Salty Painting
February 5, 2011
If I could paint a picture
With my salty tears
It would be of my stolen dreams
Of lost hopes and fears.

It would be of frustration,
Despair and utter pain,
It would be of broken life,
A perfect word with false claim.

My fingers would get weary
Of all my gross emotion,
And I'd stop, unfinished,
Hang it in your room, a token.

A token of what you did to me
Of what is yet to be done,
Of how awful you should feel
Of how I want to run.

How I want to run away
And never see again
Your expression as you explain
My justified immolation.

I hope that you feel terrible,
I hope that you cry too
I hope you see my painting
And get my salty clue.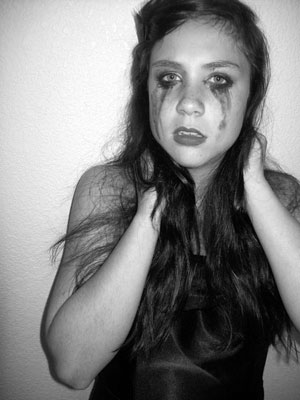 © Tiana D., Monument, CO