Nonexistent
February 5, 2011
I do not exist.
I play with your mind.
I'll make you think I'm there;
make you hope I'm there.

I'm the most commonly told lie.
Everyone wants me.
Everyone is searching for me.
I'll never be found.

You call it "falling".
So do I.
Falling for the cruel joke I play on many.

You think it's happened,
but it never will.

I run lives.
Some people wait a lifetime.
Smart people give up.

I'm not just good at hide-and-seek.
I'm not complicated.
I'm not simple.
I am nothing.
People say it, but don't mean it.

We all want what we can't have.
I am the most wanted thing in this world.
I do not exist.

I am love.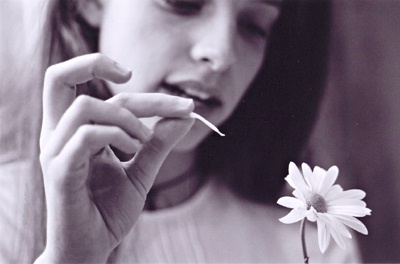 © Emily B., Houston, TX