Reality
February 6, 2011
I want to tell you how I feel,
But then this will all become real.
I'm scared to take a step.
Holding onto my breath

Never been more afraid to jump,
But I'm not afraid to fall.
Scared that somewhere inside this mess,
I'll find it's beautiful.

Scared to lose control
but I never want to let you go.
In the storm called life
I found you, the sun.
And it's only been a month,
But you've already got me coming undone.

I don't want to be eighty five
Wishing I had said to you
What I want to say right now.
It's better for you to say no,
and for me to know.
Than to keep having to guess
and wonder
what if you had said yes?


So I'm going to live for today
Take a breath, let my heart say
What my words can't.
Take a breath, take a breath.
Baby, please say yes.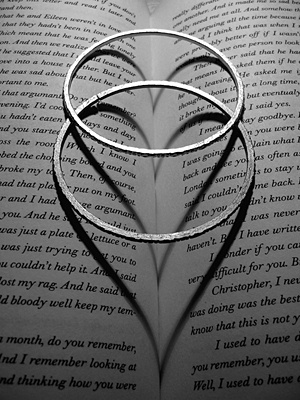 © Julia K., Old Tappan, NJ