Marked.
February 16, 2011
This feeling will go on to be only lucidity; for now I am swept in the swell of hurt.

It goes without saying that you seem to do no wrong. It also goes without saying that you are impossible to trust.

You are exactly like everyone else.

And to me, that is the saddest thing.

So you will revolve in these images that assemble in my brain, conjuring such steel gray feelings that hammer against the reds and blues. These feelings precede such shades, the latter being the prelude, the former being the fugue. I mostly swim in the in between waters of the pale and dark, settling in submergence of a numbing existence.

The closet is locked in there is no escape,

The tears stream like tiny rivers and there isn't any alleviation, only punishment.

The pills come in dozens and washed with whiskey.

Your abandoned and in response suffocated by kin, your birthright.

A week and 16 days you're found lawless; silenced.

Played like a radio, streaming the perfect pitch and twice you are only crackle.

Found motionless at last though you are too afraid to reach an end.

Often it is asked why,

And I've given you the answer.

Someday I will leave and I will never come back, someday he will see that choices are not to be taken faintly.

Indelible are your actions, and you have me marked.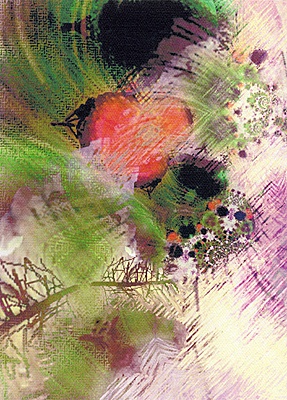 © Ashley P., Galesburg, IL