His baby
February 2, 2011
I met him in the school parking lot
I thought his eyes were dreamy
He made me laugh more than I had in years

We hung out every day after school
Usually in a small café
And talked about things that didn't mean anything

Finally one day he told me he loved me
And I said it back
Then he touched my hand with a strange look in his eyes

I said no but he kept trying
Every day he kept asking
Saying all these magical things that I loved to hear

And finally I said yes
I had had never seen him look so happy
And I was happy too

Afterward I felt so strange
I didn't like what I was seeing
Everything was so messed up

The sheets were matted
The pillows flat
The lights completely off

And when I didn't feel so good
When I needed him the most
He had gone

I didn't see him for awhile
I thought maybe he was sick
So I called his house everyday

Then during break I saw him there
He was with another
And had his arm around her waist

I had never felt pain like this
To know that he moved on
And left me in the dust to feel alone and unwanted

I felt strange again that following week
And wasn't sure what to do
So I went to the store just to check

It came back positive
I wanted to cry
I wanted to scream
But none of that would get me anywhere

I told him the next day
And you know what he said?
"It's not mine."

So now I live with his baby
That he never met
And I can't help but keep thinking
Did he even care?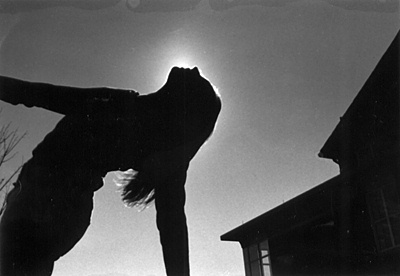 © Alexandra B., Marblehead, MA