Yo, Catch
February 13, 2011
The Jock's his name.
Every sport is what he plays.
The college scouts they tend to stay,
And watch this star at every game.
Winter, Spring, and Fall- this boy wins them all.
He smiles and winks at his girl after the halftime show,
But he's really searching for his love in the big, long band coat.
PPB, his jersey reads.
"Red and White", it's what he bleeds.
After practice, is when the real battle starts,
As he tries to convince his teachers that he really is smart.
The girl he loves- she likes to read- Shakespeare's plays is what it seems,
But the girl he's got- she likes to lead- the spirits squad, obviously.
He loves this girl from way afar,
All his girlfriend really wants is in his car.
His love, stars in every musical- classical or contemporary he goes to every show.
But his girlfriend's known for how much she drinks and smokes,
At all the parties- he'll never know.
His girlfriend, she only loves him for his name,
The jock- that's right- is being played.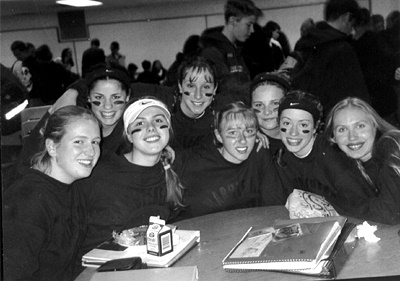 © Heather C., Marblehead, MA