Fall?
February 4, 2011
I want to fall,
Head-first,
Into the ocean of what we call the unknown.
I want to feel the water crash against my face,
To reassure myself that I can still feel it.
Or maybe I want to fall down,
Into a pit of fire,
So I can show myself I still can feel the flame.
But there's always that slim chance,
That maybe,
Just maybe,
I want to fall in love.
Feel the strength of one emotion over the rest,
Let it pull me into the strongest hold,
Force me to want to never leave it's side.
What's stopping me?
I don't want to fall apart,
Lose everything I've worked so hard to get back,
Hit the ground from falling too hard or too fast.
I guess I want to know that someone,
Anyone,
Will catch me for sure,
Before I take that leap into the slowest form of suicide.
Maybe I'm not meant for that,
Maybe I just need to pull myself away from the beginning of these feelings,
As I've done many times before.
I just don't want to hit that ground,
The abyss,
The end of the pit.
Feeling the true pain,
I've felt before.
Not knowing what to do to pull myself out,
I might even drown this time,
Or burn to a crisp.
As I write this I realize that,
Quite possibly I'm not afraid of burning to death,
Or drowning in the ocean.
What I'm really afraid of is to fall in love,
And be too heavy to catch,
Maybe not for me,
But maybe too heavy for you.
You might be the one to choose my fate.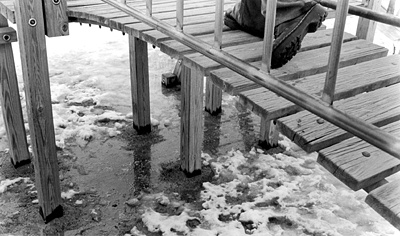 © Rebecca S., Marblehead, MA