The End.
February 6, 2011
The room goes up in flames.
Hot, smoldering air circles around me,
Everything begins burning slowly, ceasing to exist.
Dull objects become bright enveloped in the flames while shimmering objects turn to ash.
As a loud bell rings, I run to escape the inferno
Only to be trapped in the grip of a hurricane.
Slashing through the strong winds and heart drenching rain,
I huddle beneath a rock, a symbol of safety as my world crashes down.
Gasping for breath,

shaking,

trembling,

quivering,
waiting for the nightmare to end.
It never will.

I run from beneath my haven only to fall again.
Beneath a tall, strong tree I lay my head down in sorrow and regret.
The world stares at me,
its intensity piercing through my skin.
I cannot lift my head to respond.
The weight pushing down on me will not let me return its glare.

Understanding is out of reach.
Tears begin to rush
followed by attempts to engage the oxygen around me,
I finally collapse.
The storm carries me away.
I am taken away from you.

Waiting for the nightmare to end:
it never does.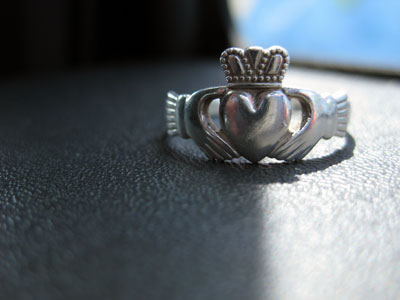 © Kaelyn L., East Northport, NY