Da Vinci
February 1, 2011
She finds it simple
To sit with no expression
Her youthful appearance remains
For she doesn't move and resides in repression
Staring blankly.

She is worth more than one could pay,
And one would give all to have her.
Her existence seems myth,
As if she were never created.

I aspire to her strength,
Never weak and buckling to her knees.
She is young and she is wise.
She entices everyone she sees.

I would suffer for her features,
So delicate and frail.
A timeless beauty.

She sits by your eyes, a little too high for some.
Your mother will tell you,
"Sweetie, you're just too young."
She boasts without boasting,
And laughs without smiling.
Her face framed by her long, dark locks.

She captivates me without speaking a word.
I wonder if her voice has ever been heard?
She doesn't need it,
She speaks with her eyes.

Her eyes always following,
She has seen too much.

I understand I will never meet her.
But if I could,
I wonder if she'd ask me to call her Mona?

She may not be the original, but it doesn't matter to me.
She graces the entryway of my grandparents' home,
And has been their houseguest for as long as I can remember.
I wish someone had warned me of her spell,
I wish I would've known.
Hours and hours,
Ticking and ticking,
I paid them no mind.
I would sit for days with her, just looking.
Just looking.
Into her I could see anything I wanted to see.
She was a mother, a friend.
She never said much, but that didn't bother me.
I wasn't looking for conversation.
I just wanted to look,
To keep looking.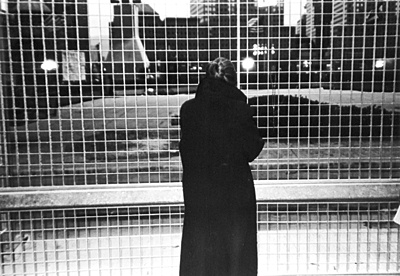 © Morgan H., Marblehead, MA