Circle Of Life
January 29, 2011
The Circle of Life



Life.

The world turns and turns

but life itself is never stopped

Time doesn't not stand still

And everything changes





Life.

Learning from expiernces from being young to old

Meeting new people and cherishing those who never left your side

Memories that will never fade and those footprints on your heart

Having those stories to tell to the laughing crowed to keep those smiles pasted



Life.

Pain causes hearts break and tears

Guilt remorse and sadness never fully recover

Times that you wish you could forget

Things that never fully disappear and never quiet stop hurting



Life.

Happiness beyond measure

Love so strong it never will break

Bonds so tight nothing comes between

Effortless laughter and side aches of joy



Family.

The people who fight the most

Also the ones who love each other unconditionally

Those old stories of sibling rivalry that go back to infancy

Unexplained loyalty, always there for one another

No questions asked, just a hero in the darkness





Birth.

A new beginning into this unexpected world

A fresh start into a million opportunities

The start of endless hours of living

That first cry of finding your voice that will be most important



Living.

The time where nothing should be passed up

Where you have to take the risks to become something great

Taking each moment and making it a memory worth having

Being able to say, I have lived a great life

And to actually mean it



The circle of life.

Where everything combines and makes sense

Where you can look at your children, great grandchildren, and have that smile on your face of pure happiness

Where you can look back on your life and smile

Where you can see your genes passed down and used beautifully

Where your children look at you and see their heroes

When you feel yourself at peace

When you know that you have lived to the fullest

When you have loved with everything you have.

When you are ready to let go knowing you are the great person you once strived to be as a child.



Life.

Unpredictable always

Family filled constantly

Love overflowing your heart at all times

Time skipping past you like a thin rock on water

But worth living every second with that smile still on your face.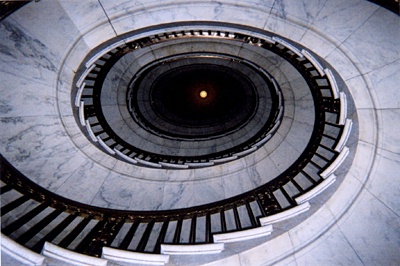 © Kyle T., St. Joseph, MO