Fire.
January 25, 2011
Every time I see you that candle lights,
The fire ignites.
I just want to fight.
When I look at you I see the devilish smile.
Hell has let loose and opened its mouth.
I will not fall.
Your horrifying scream begging me too come with you.
To jump over the edge and let the world hear the echoes of my screams.
I will not give you what you want.
I will not give in.
Clench my fist as I walk away as the flame grows to a dull gray.
When you try and drag me away they will not let you.
The angels from heaven will close you away.
Lock up your cage and throw away the key.

You see it, my knees clatter.
You are on fire.
You just want to ignite the Wisk within me.
But I keep running because gods calling on me,
Telling me this is not right.
Telling me too let you know that I do not care.
I will not back down.
I am the bigger person.
You will be smashed and ignored.
Like a broken toy you are worthless,
Your owner must put words in your mouth.
I will not give in.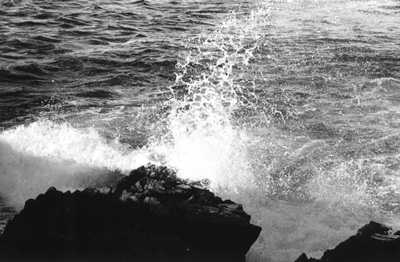 © Shira B., Marblehead, MA