I LOHateVE You
January 30, 2011
You make me so hungry.
MAD.
IRATE.
How is it that you help me be the best I can, and then the lowest I ever could?
Sometimes I wish you would disappear.
But then I'd realize how much I NEED you. MISS you. WANT you.
And that would make me angry.
MAD.
IRATE.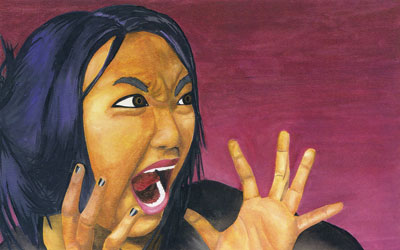 © Lauren S., Forest Hills, NY